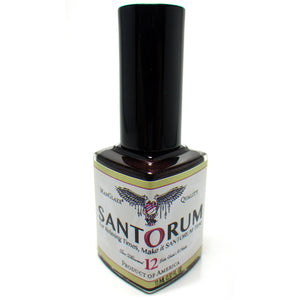 Santorum™ - Brown
We use alcohol tenderness and gentle persuasion to produce ManGlaze® SANTORUM™. Our slow churning technique renders the smoothest, froth-free 'santorum' you've ever experienced.
Brown Matte Nail Polish, with super tiny mica sparkly shit that makes it look way awesome, 11 ML. 0.37 FL. OZ.
Our Original Tough, Fast-Drying, Manly Matte Finish 
Formulated for Frothlessness
Big 3 Toxin Free & Cruelty Free
NOTE: Please look at PICS before you buy. No refunds for missed color expectations.