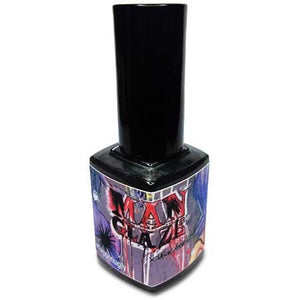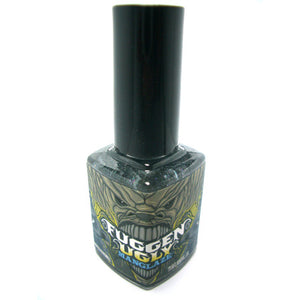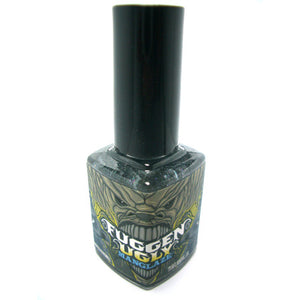 Fuggen Ugly™ - Grey
What could we possibly say about Fuggen Ugly™ that hasn't already been sung? Go on. Google it. We'll wait... Our go to grey has been with us from the start. Back then all we thought we'd ever need was this and black. Fugly is still probably the classiest of the bunch. Label art is available in two sick designs. One by Jason Atomic featuring his parts of his raunchy/sweet "Tart Card" paintings. And for your inner demonic metal head, we have another kick ass version by rock poster artist Mike Saputo. Choose wisely. Choose both.
Grey Matte Nail Polish, with super tiny mica sparkly shit that makes it look way awesome, 11 ML. 0.37 FL. OZ.
Our Original Tough, Fast-Drying, Manly Matte Finish 
Formulated for Ugliness
Big 3 Toxin Free & Cruelty Free
NOTE: Please look at PICS before you buy. No refunds for missed color expectations.