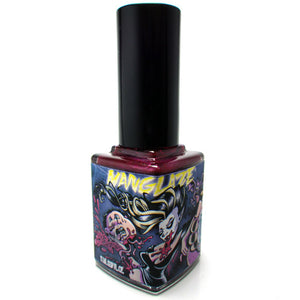 Fatty's Got More Blood™ - Red
Named after a very rare Buttsteak album that you'll likely never find or have the pleasure of being offended by. This fat matte red is wrapped in a scene by artist Joe Simko that depicts two sexy vamps taking down the slowest of the herd.
Red Matte Nail Polish, with super tiny mica sparkly shit that makes it look way awesome, 11 ML. 0.37 FL. OZ.
Our Original Tough, Fast-Drying, Manly Matte Finish 
Formulated for Ugliness
Big 3 Toxin Free & Cruelty Free
NOTE: Please look at PICS before you buy. No refunds for missed color expectations.