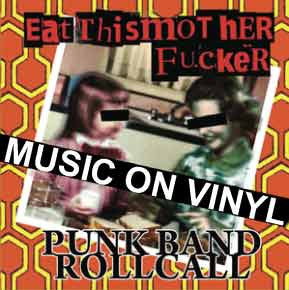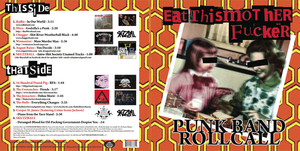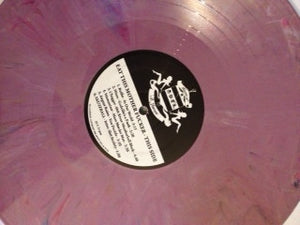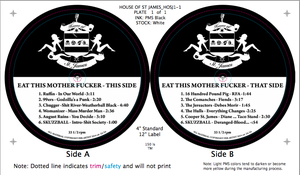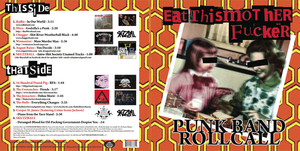 Eat This Mother Fucker...Punk Band Roll Call | Vinyl Record
9 Scary ass rocking punk's bands...ready to vinyl-ly melt your face and ears!  ALL ON VINYL.  YES, VINYL ONLY...record is produced on crazy randomly selected

C

O

L

O

R

 collectors wax...! This is the debut compilation from HOUSE OF ST. JAMES RECORDS. 
Featuring....Ruffin "In Our World", 99ers "Godzilla's a Punk", Chugger "Shit River/Weather", Womanizer "Mass Murder Man", August Ruins "You Decide" and Skuzzball "Shit Society"...and thats just side one...fuck it can't get better but maybe it does?
Flip this over and you got 16 Hundered Pound Pig "RFA", The Commanches "Fiends", The Jereactors "Dedes Moris", The Hulls "Everything Changes", Cooper St. James (featuring Crime Scene Jackson) "Dianne From The Taco Stand" and more kick ass Skuzzball to finish this masterpiece out.Only 1000 copies made.
Price includes shipping & handling charge of $4.00.